Hello, thank you for visiting Green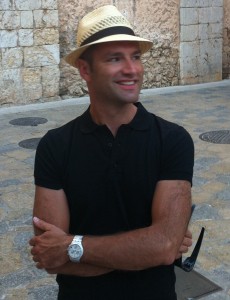 Jesuit. My name is Henry Longbottom SJ.  I'm a member the Jesuits, a Roman Catholic religious order.   
Currently engaged in training for the priesthood, I have also worked as an environmental lawyer. Now based in Brussels with the policy and advocacy organisation Jesuit European Social Centre.  I have a deep interest in ways of connecting spirituality with advocacy for the environment.  How can we motivate communities to care for the planet so that all living things and future generations can flourish as God intends?
Green Jesuit was conceived in the run-up to Laudato Si'.  This is Pope Francis' letter to the Church on the relationship between humans and the rest of creation. My hope is to convey insights about my work for various environmental and human rights groups. Green Jesuit aims to capture what environmental justice looks like from a faith-perspective. How can spirituality contribute to questions about living more sustainably?
Pax!
Henry,sj    henry.longbottomsj@gmail.com